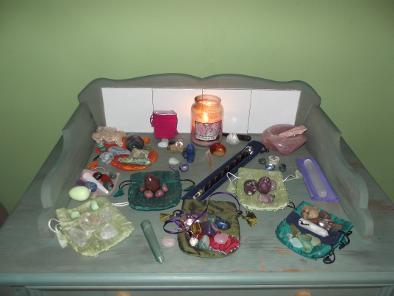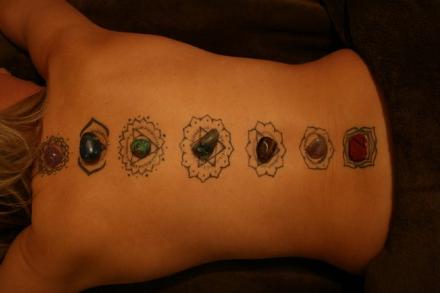 Crystal Rituals
Crystal Rituals are a course of 10 divinely inspired treatments. They are all beautifully relaxing, inspiring and enchanting. Each treatment takes you on a delightful journey of self discovery. Taking you to a place of empowerment. Where you re-awaken old talents, embrace new gifts and open up to your limitless supply of knowledge and wisdom. Enabling you to find your true
fabulous self.
Treatment One
The relief from the harshness of everyday life
To encourage you to find your bliss wherever and whenever
To release you from your worries and fears by
Replacing them with unconditional love.
Treatment Two
Cleansing away the mud from our hearts and souls
To allow the angels pure love to shine through
To enable you to walk, talk and hold hands with the angels.
Treatment Three
By harmonising our female and male energies we can find our true selves
Our true selves being of love, light, wisdom and strength
To step into ones light is to be a powerful goddess.
Treatment Four
To allow our gorgeous selves to embrace the lighter side of life
To love unconditionally
To laugh uncontrollably
To play whole heartedly
To believe our dreams can come true.
Treatment Five
By cutting the ties from past regrets, misdoings and guilty feelings
We allow ourselves to grow
By growing we embrace our divine knowledge, wisdom and gifts
We can then truly shine.
Treatment Six
By strengthening the connections to your
Higher self, inner wisdom, guardian angels and spirit guides
You will be able to find your true self
Your true self being a truly beautiful and wonderful creation
Be proud to be you.
Treatment Seven
Freedom joyous freedom
Be free to see your truth
Be free to speak your truth
Be free to know you truth
Be free to stand in your truth
Be free.
Treatment Eight
Detoxify to beautify
By releasing old beliefs, imprinting and controls
We reveal who we truly are
And we are
Beautiful.
Treatment Nine
By letting go of all emotional baggage,
which no longer serves our higher purpose
We allow our bodies the space
To clearly communicate our hearts desires.
Treatment Ten
By dissolving any attachments, negative thought forms and mind control
We reach the place in our hearts called forgiveness
To be able to forgive is our ultimate empowerment
To be empowered is to be connected to an infinite supply of Bliss.
I am extremely honoured and proud to be able to bring you my very own unique healing system Crystal Rituals
The session consists of..........
Consultation, An introduction to the crystals, the energies we will be working with and what we wish to achieve.
Crystal Treatment
Post treatment intuitive guidance. Any messages, interpretations or answers will be given and discussed.
The relevant crystals will be given so to carry on working with the new energies.
Treatment Time : 2 hours Cost £60.00